Hi all,
Just a Reminder that
COVENTRY MODEL CAR CLUB
are Holding a 1/10th Scale OffRoad 'ASTRO CHALLENGE' Event this Sunday -
28TH JULY
.
This Special Event will be Held on their All Weather 'AstroTurf' Track :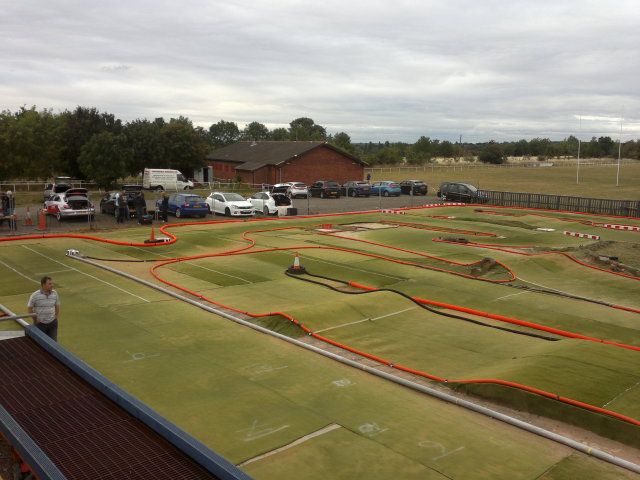 Due to the Astro having very good Grip, all of your Part-Worn Tyres that you've used on the Grass at the Hinckley Club, will be Perfect for it, so NO New Tyres are Required!!

CLASSES RACED
1/10th Electric 2WD Buggy
1/10th Electric 4WD Buggy
1/10th Electric Short Course/Stadium Truck
ARRIVAL TIME - Around 7.30-7.45am
BOOKING IN - From 7.45-8.45am
DRIVERS BRIEFING - Around 8.50am
RACING STARTS - Around 9.00am
RACE FEE - £6
RACING FORMAT
- There will be 4 Qualifying Rounds, with your Best 2 to Count, Followed be 3 Legged Finals for all........also your Best 2 to Count!!
If anyone would like to
PRE-BOOK
for this Event, please Send your Entry to :
race_entry@cmcc-online.co.uk
You can also Enter on the Day, but Entries have been Capped to 70 Drivers, with quite a decent sized Entry List already, so your best to be quick & Pre-Book!
CURRENT ENTRY LIST -
http://www.oople.com/forums/showthread. ... 821&page=2
Hopefully see some of you HRCCC guys there!!